Original ad from 1964 I scanned
I don't have any pictures yet. My 1964 442 is a hardtop, originally black with red interior. The original drivetrain is gone. But I am fixing up the body and hopefully it'll be on the road within a year or two with a 455 or a hot small block Oldsmobile backed up with a manual transmission .
Here is a picture of one of the 40 year old 442 emblems on the car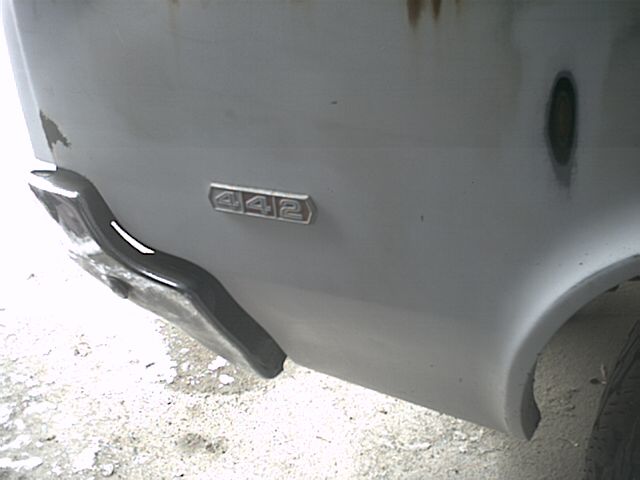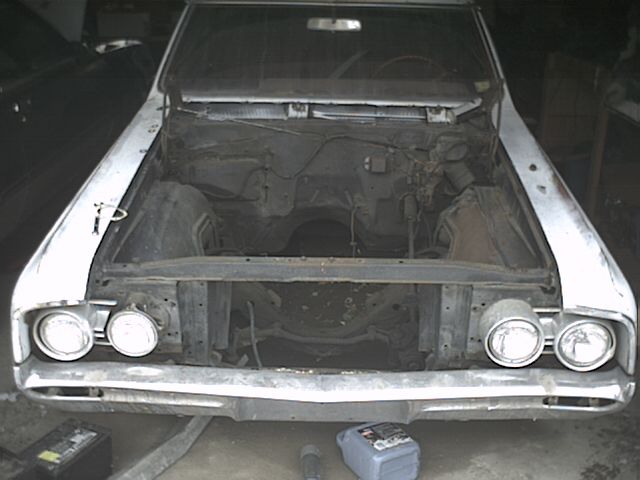 I took off the fenders in preparation for painting the frame and the firewall. It will also be easier to convert to the front disc brakes.