Here are some other Oldsmobiles I have owned.
1983 Cutlass
It started out as a 231/TH200 car and when I got it, the second 231 was dead. I took it out and swapped in a Olds350/TH-350 with headers and dual exhaust. When I got the car it had boat tail Riv springs in it to clear the rear tires. I swapped them out for regular Cutlass springs and smaller Alum rim and tire combo.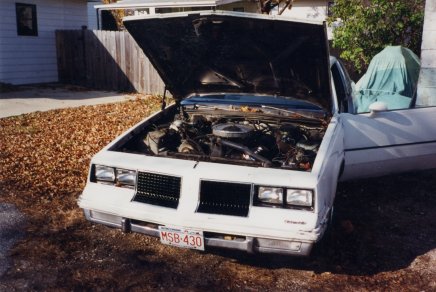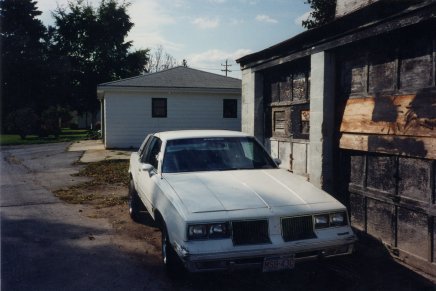 1984 Cutlass
I bought this car after the 83. It had power everything except under the hood (another 231) Had plans to "V8" this one too, unfortunately it got T-boned by another G-body (Regal diesel). I didn't get any pics before the accident so here are some post accident.