It needs somework but is worth it. As one of 2999 total 1964 442's it's a bit on the rare side. Of the 6 body styles/trim levels you could get it in, it was the most popular being the Cutlass hardtop coupe.
Production numbers:
Bdy # Description # Built
027 F-85 Club Coupe 148
069 F-85 4-door sedan 3
169 F-85 Deluxe 4-dr 7
227 Cutlass Coupe (post) 563
237 Cutlass Holiday Coupe(hardtop) 1842
267 Cutlass Convertable 436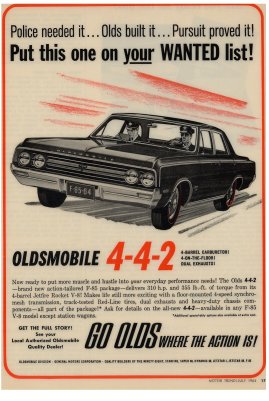 An actual ad for the 442 from the July 1964 Motor Trend
Here is a pic from this spring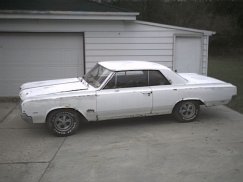 Here is a picture from earlier this year. I have not decide which trans to use with it yet. Whether I'll stick with a 4 speed or go with an overdrive manual. Also I am pretty sure I am gonna build a spicy small block Olds for it but my 461 BBO may see some time in the engine bay as well. I am putting in an 8.5" bolt-in axle rear with 3.42's. I will also be converting to front disc brakes.
Here is one of the original 442 emblems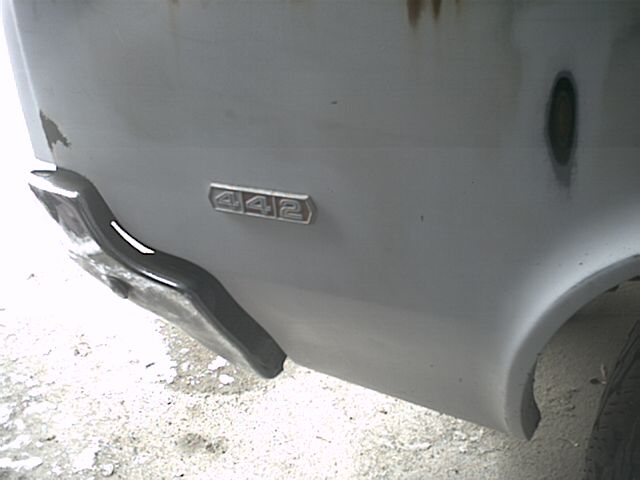 Here is the empty engine bay. The fenders will be coming off too, then the frame and firewall will get cleaned and painted and the new discs will be put on.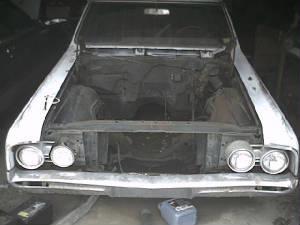 Fenders are off and we're making some progress.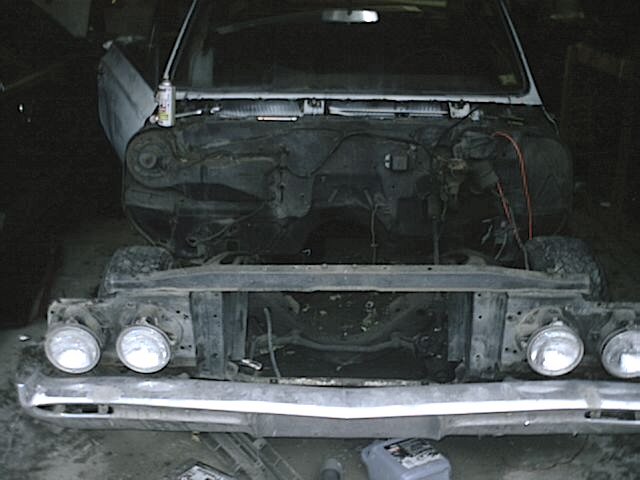 I started taking more things off in preparation of fixing the rust Items that need to be fixed. Out came the windshield and rear glass. After 40 years they were only held on by about 6" of window seal each.